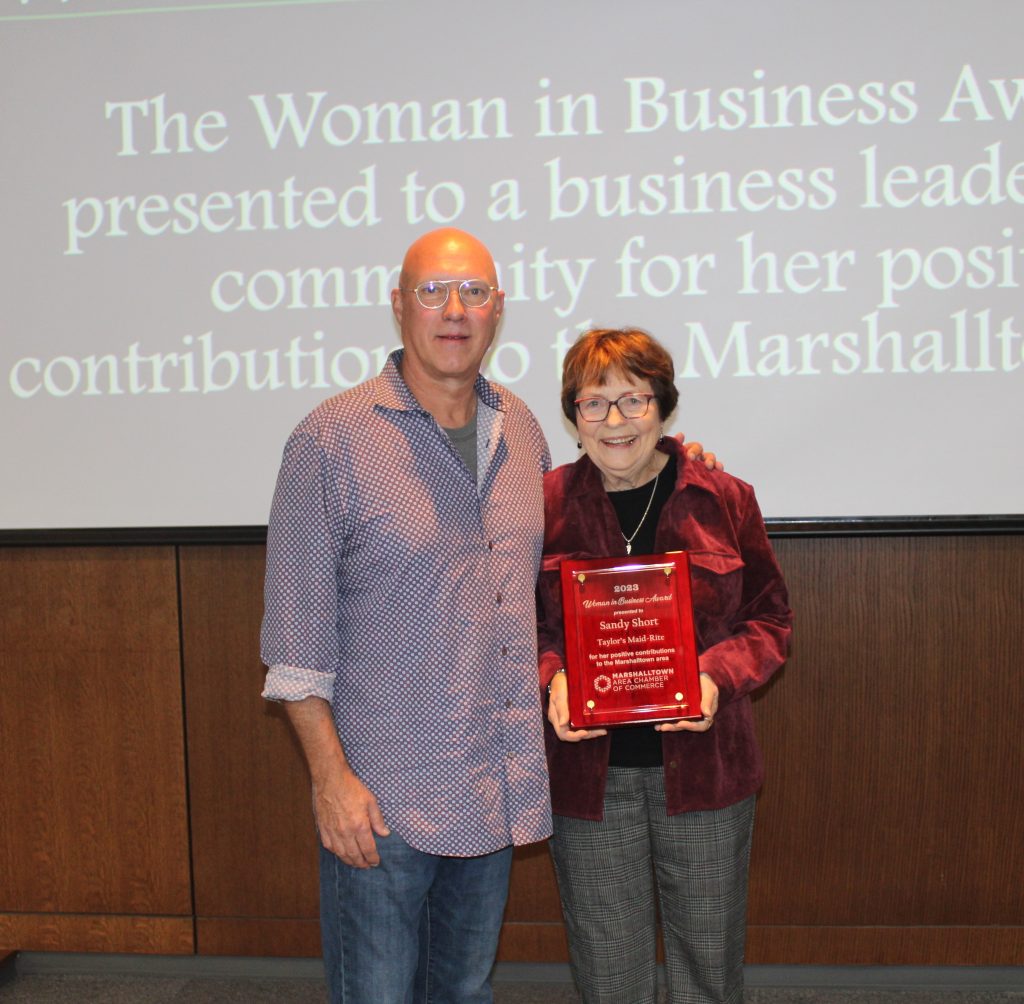 Sandy Short owner of Taylor's Maid-Rite in Marshalltown, was presented the 2023 Woman in Business Award during the Marshalltown Area Chamber of Commerce Women in Business Luncheon held at Iowa Valley Business & Community Solutions Dejardin Hall on March 31.
Presenting Sandy Short with the award was Don Short, Sandy's son. It was a very special moment as Don surprised Sandy with the honor of Woman in Business 2023. Don spoke of the 95 year history of Taylor's Maid-Rite, the eatery that was started by Sandy's grandfather, Cliff Taylor.
Sandy Short became emotional when talking about the business, she reminisced growing up in Taylor's Maid-Rite and all the work that she and her family have put into the business. Sandy is well known in the community for her engagement at Chamber events and volunteering at the Binford House.
Keynote speaker during the fifth annual Women in Business luncheon was Brenda Clark-Hamilton of Fresh Coffee, Professional Growth Programs. Clark-Hamilton spoke about how to bring your "A-Game" in a very dynamic and funny keynote presentation.