The Chamber's mission, "to be a leader for business and partner for quality-of-life initiatives in the Marshalltown area," shows our dedication to both our members and our community alike.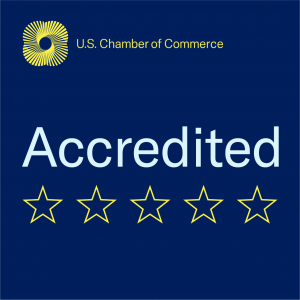 The Marshalltown Area Chamber of Commerce is a 5-star accredited chamber of commerce as awarded by the U.S. Chamber of Commerce. Our association of businesses, organizations, and individuals has 120-year history of working to improve the quality of life and promote the economic well-being of our community through leadership, vision, advocacy, engagement and committed participation.
The Chamber actively seeks to lead the way in making the Marshalltown area a better place for everyone to live, work, learn and play. We're excited to invite you to discover all Marshalltown has to offer!