Plenty of fun outdoors in the winter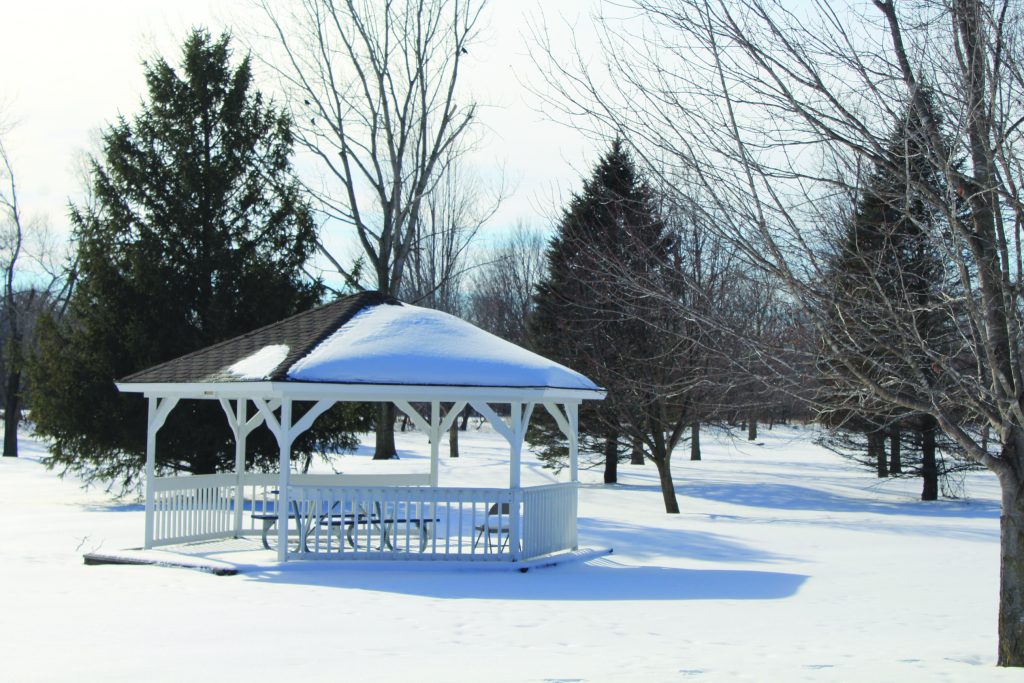 December might be a time when people start to hunker down indoors for the winter, but we don't have to. Bears are meant to hibernate, not humans. There is still plenty of fun to be had outdoors in the winter in Marshalltown.
Go for a brisk walk on the Linn Creek Recreational Trail – yes, it is still there in the winter. One of the more beautiful places along the Linn Creek Recreational trail is Judge Park. When a light snow hits the gazebo there, it can really be a special location.
Sledding is a favorite seasonal activity that can bring young and old together- sometimes on the same sled. Two of the more popular spots in Marshalltown are the Iowa Veterans Home (east side of the campus) and the hill at St. Henry' Church. Please sled safely!
The trails at Grimes Farm can also be refreshing in the winter. Things just look a little more serene and calm with a light coat of snow on them. Be on the lookout for snowshoeing opportunities offered by the Marshall County Conservation Board.
So, bundle up, head outside and make your own footprints in the snow. You'll have so much fun you will wonder what took you so long to enjoy this season.