Shannon Latham to present at the Women in Business Luncheon on March 25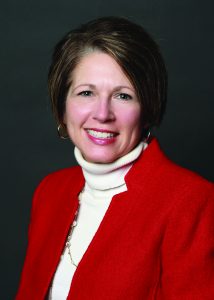 Join the Chamber and Presenting sponsor Emerson for the 4th Annual Women in Business Luncheon. This year's luncheon will take place on Friday, March 25, 2022 at the newly renovated Iowa Valley Continuing Education, Dejardin Hall starting at 11:30 a.m. The event will include lunch and a keynote presentation from Representative Shannon Latham.
Representative Latham is a businesswoman, mother, and community leader.  Latham is an advocate for small business and Main Street America.
Latham is vice president of Latham Hi-Tech Seeds and is primarily
responsible for its marketing efforts. She has a passion for writing,
branding and communicating through social media. Prior to joining
the family business full-time in January 2007, Shannon operated
her own communications/public relations business for three years.
She also worked for six years as an account executive and public relations specialist for The Meyocks Group. Her most notable projects were the groundbreaking and grand opening of Jorden Creek Town Center in West Des Moines.
Other previous work experience includes serving as an agricultural program coordinator for the Iowa Department of Agriculture & Land Stewardship where she did public relations for the Beginning Farmer Loan Program and coordinated the Iowa Agricultural Youth Institute (IAYI). She also served as director of legislative affairs for the Agribusiness Association of Iowa and coordinated its grassroots lobbying efforts. Shannon earned an MBA from the University of Iowa, as well as a bachelor's degree with a double-major in Ag Journalism and Public Service & Administration in Agriculture from Iowa State University.
Shannon and her husband live with their two children in Sheffield, Iowa, where she has served as a Girl Scout leader for 11 years and also operates Enchanted Acres Pumpkin Patch. In her free time, she enjoys gardening, reading and traveling.
Registration required. To register, visit www.marshalltown.org/womeninbusiness. Cost is $30 per person or $180 for 6 registrations.
Presenting Sponsor:
Emerson
Premier Sponsor:
MARSHALLTOWN
Gold Sponsors:
Farmers Savings Bank
Lennox Industries
Trending Media