Is your tour group interested in narrated tour of Marshalltown? Tourism Director Andrew Potter would love to show you around. Contact him at 641-753-6645 or email him at apotter@marshalltown.org.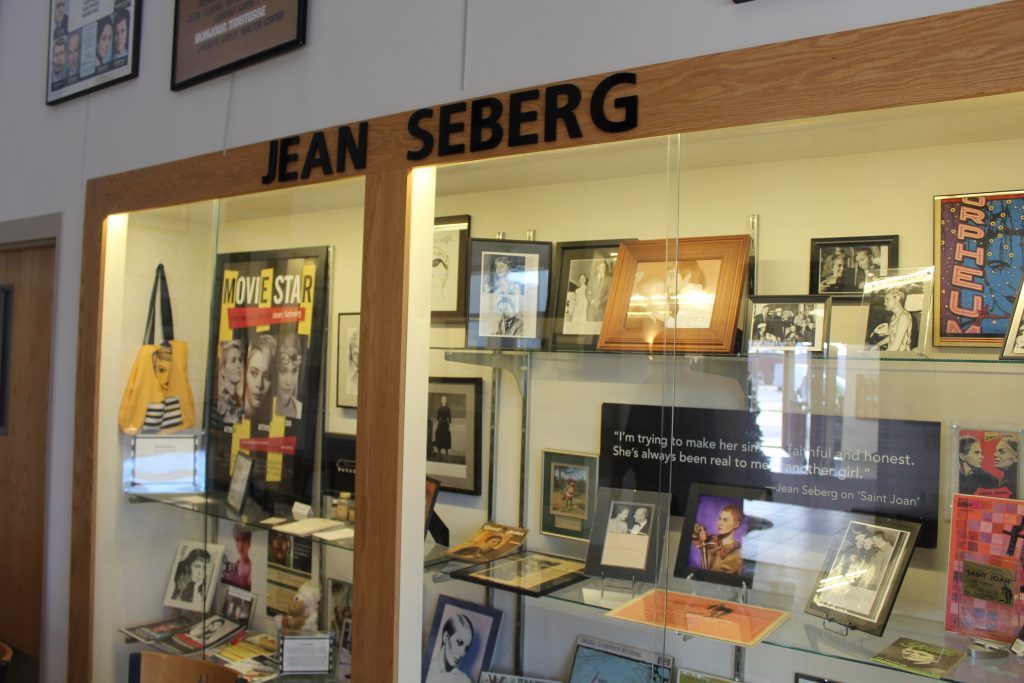 Group Tours
Jean Seberg Legacy Tour
A Marshalltown native, Iowa actress, national activist and international icon Jean Seberg is celebrated annually in her hometown. Your guided tour will begin at the Orpheum Theater located in historic downtown Marshalltown featuring a private display of Jean Seberg memorabilia. This tour highlights all of the places that focus on Jean Seberg's life in Marshalltown.
Honored to Serve Tour
Marshalltown is home to the Iowa Veterans Home which serves Iowa Veterans and their spouses. IVH tours can be personalized for each group. View the numerous memorials on the grounds to view. Shop in the IVH gift shop. Visit the Freedom Mural, located in the 13th Street District, implemented by Beau Ragland, a 2015 MHS graduate. The mural commemorates the armed service men, women and veterans who have sacrificed so much for our country. Next stop: Echo: a 34-feet tall public art sculpture made of stainless-steel located in the 13th Street District.  Finally visit the Marshall County Freedom Rock (located at the scenic American Legion Post 46 and Golf Course). This rock is painted by Ray "Bubba" Sorenson II, honors all Marshall County Veterans. Also, located on the grounds hear about the F-4 Phantom Jet flown by local resident, Joe Latham, during his 45th mission over Vietnam in 1966.
National Transcontinental Lincoln Highway Tour
In 1912 the first automobile tour was laid out for a transcontinental highway by Carl Fisher. Travel along the historic Lincoln Highway, named after President Abraham Lincoln, that spans from Times Square in New York City to the Western Terminus in San Francisco. Begin your tour in either Tama or Story Counties and make stops along the way highlighted in the itinerary provided.