13th Street District to host Harvest Market, live music by The Pork Tornadoes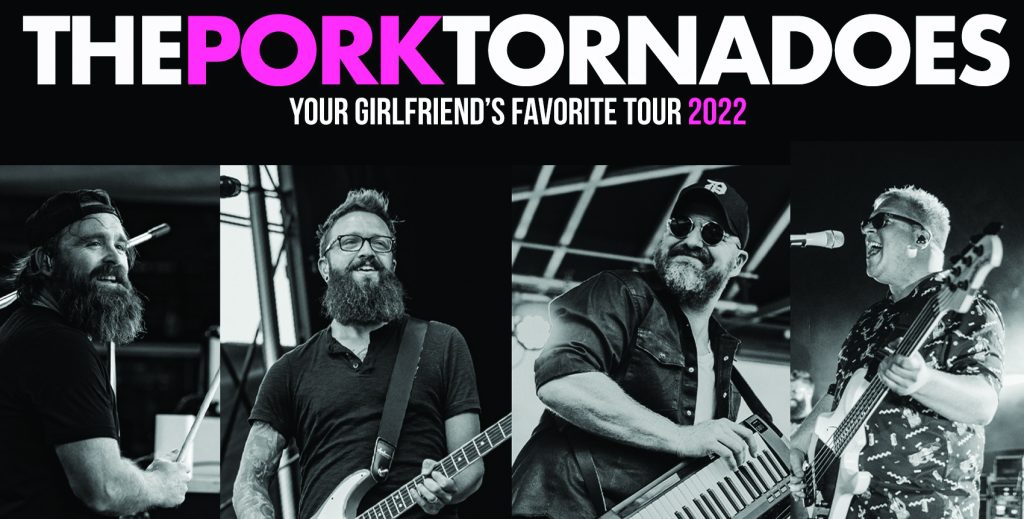 The fall-time favorite event, Harvest Market, returns to the Marshalltown 13th Street District! Mark
your calendars for this family friendly event, on Friday, September 9, 2022, from 5:00pm to
9:15pm.
The Harvest Market will have over 30 vendors selling fresh produce, baked goods, and artisan fares.
A "kids' corner" featuring a STEM learning activity will be available for kids as well as several kid
favorite vendors, including face-painting and cotton candy. Enjoy food trucks from across central
Iowa as well as beer and wine tents while taking in market vendors and entertainment throughout
the evening.
Live music will be performed on two stages at the event—an acoustic stage featuring the likes of
Brian Herrin, Bon Jecci, Buz Owen, and The Basement Band. Headlining the event on the West End
Park pavilion stage, The Pork Tornadoes. Often referred to as Iowa's most popular party band, The
Pork Tornadoes, play pop/rock hits from the 1980s-today, and specializing in girl pop songs. No
schtick, no gimmick, just party. Their debut EP peaked on the Apple iTunes Pop charts at #20 and
was streamed over half a million times in 2020. They recently achieved viral success with the
5th-most viewed cover of 'Tennessee Whiskey' on YouTube and an impromptu performance of 'In
The Air Tonight' with a drum line that was featured in Rolling Stone Magazine. With over 14 million
views on YouTube/Facebook and more than 90,000 social media fans worldwide, you won't want to
miss this show.
This event is brought to you by our Diamond Sponsors: Emerson and Novaspect; Silver Sponsors:
Lennox, First Rate Real Estate, and Marshalltown Company; along with Bronze Sponsor: State Farm
Insurance-Phyllis Mazour. In addition to support from the Marshalltown Chamber of Commerce,
organizational partner.
In 2021, the Harvest Market attracted an estimated over 2000 residents from across central Iowa
and has continued to grow throughout the 6-year history of the event with residents clamoring for
more events like this. Look for more information about this event check out our Facebook event
page .