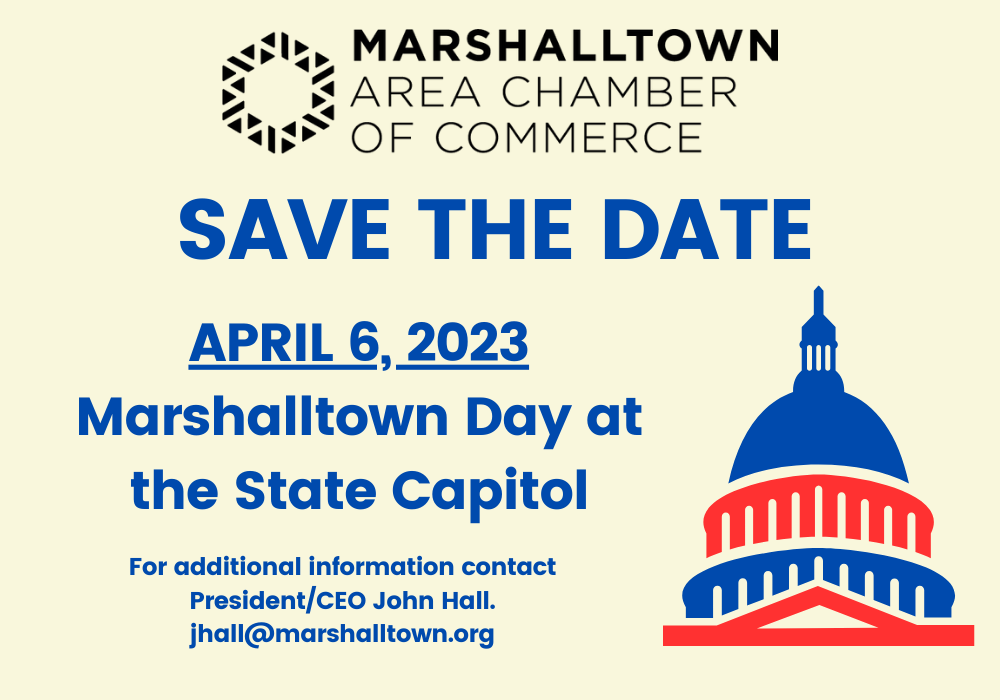 Marshalltown Day at the State Capitol will be April 6, 2023. Please RSVP here if you plan to attend for lunch or any meetings.
Questions? Call the Chamber office (641-753-6645) or email President/CEO John Hall (jhall@marshalltown.org).
Agenda: TBD
Details: No transportation to or from Marshalltown will be provided. You must transport yourself to Des Moines.
Lunch will be served between 11:45-1:00 in the House of Representatives conference room 305, 3rd Floor of the State Capitol building (1007 E Grand Ave, Des Moines, IA 50319)
Parking Information: https://das.iowa.gov/general-services/capitol-complex-events/parking-information