Sara Jordan-Heintz book talk and signing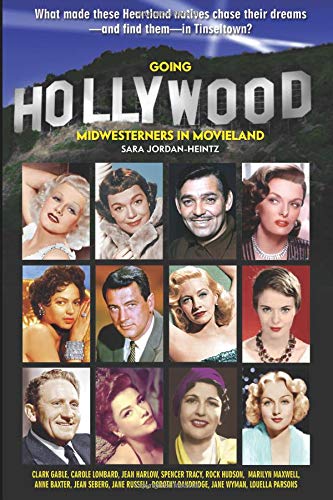 "Going Hollywood: Midwesterners in Movieland" is the first book of its kind to chronicle the story behind the story of twelve Hollywood legends from America's Heartland: Clark Gable, Carole Lombard, Jean Harlow, Spencer Tracy, Anne Baxter, Jean Seberg, Jane Russell, Dorothy Dandridge, Rock Hudson, Marilyn Maxwell, Jane Wyman and Louella Parsons.
Using rare archival sources and first-hand accounts, the book provides an inside look at how being from the Midwest influenced their lives, how they emerged on the Hollywood scene, and what their legacies look like today, years after their deaths.
Sara Jordan-Heintz is a writer, editor and 20th century historian. She has experience in journalism, including writing for newspapers, magazines, journals and book editing, beginning in her early teens. She is the associate editor of Midwest Today magazine and her celebrity articles written for that publication formed the basis of this book. She is the features writer at the Times-Republican newspaper.
The author is a recipient of the Genevieve Mauck Stoufer Outstanding Young Iowa Journalists Award from the Iowa Newspaper Association, and has received honors from the Associated Press. Her debut work of fiction, "A Day Saved is a Day Earned," a novella set in 1961, is available as an eBook. It was also published in Rod Serling Books' inaugural anthology "Submitted For Your Approval" in 2015.
She holds a Bachelor of Arts degree in American Studies and history from the University of Iowa.