Revival Through Life's Storms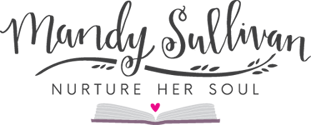 Learn how we hold firm to the promises God has to redeem our life, no matter what life brings.
What an unbelievable storm we had in Marshalltown July 19, 2018! Though fascinating, summer storms can often surprise us by how quickly and unexpected they arrive. One minute it's beautiful and sunny, the next dark and treacherous. Like summer storms, the storms in our own lives can seem to appear out of nowhere. They have the power to shock our worlds and leave emotional damage in their aftermath. Whether you are in a storm right now, or you're coming out of a storm, or you're heading into one we have a God who walks with us through the storms. Join Mandy Sullivan, a renowned professional Christian Women's speaker, writer, and perfectly flawed woman of God, as she shares with women how to hold firm to the promises of God during life's biggest difficulties.
Coming to this ladies-only event includes:
– A three-hour experience of Mandy's inspiring teachings
– Complimentary appetizers and beverages
– Complimentary glass of wine
– A gift for each participant
– Hilarious games and prizes
– Beautiful, live contemporary Christian music
– and much more!
See Facebook Event: https://www.facebook.com/events/614225895690080 for more information and updates!
Cost of the retreat is $29, or participants can register in groups of four and receive a "girlfriends discount" of $7 per ticket. A portion of the ticket sales will be donated to the Marshalltown Strong Recovery efforts. To register for Revival Through Life's Storms, refer to course #2565 and go to http://bit.ly/ReviveJuly30 or NurtureHerSoul.com (click on Events) or call IVCE at 641-752-4645 or 800-284-4823.