Restaurant Week Workshop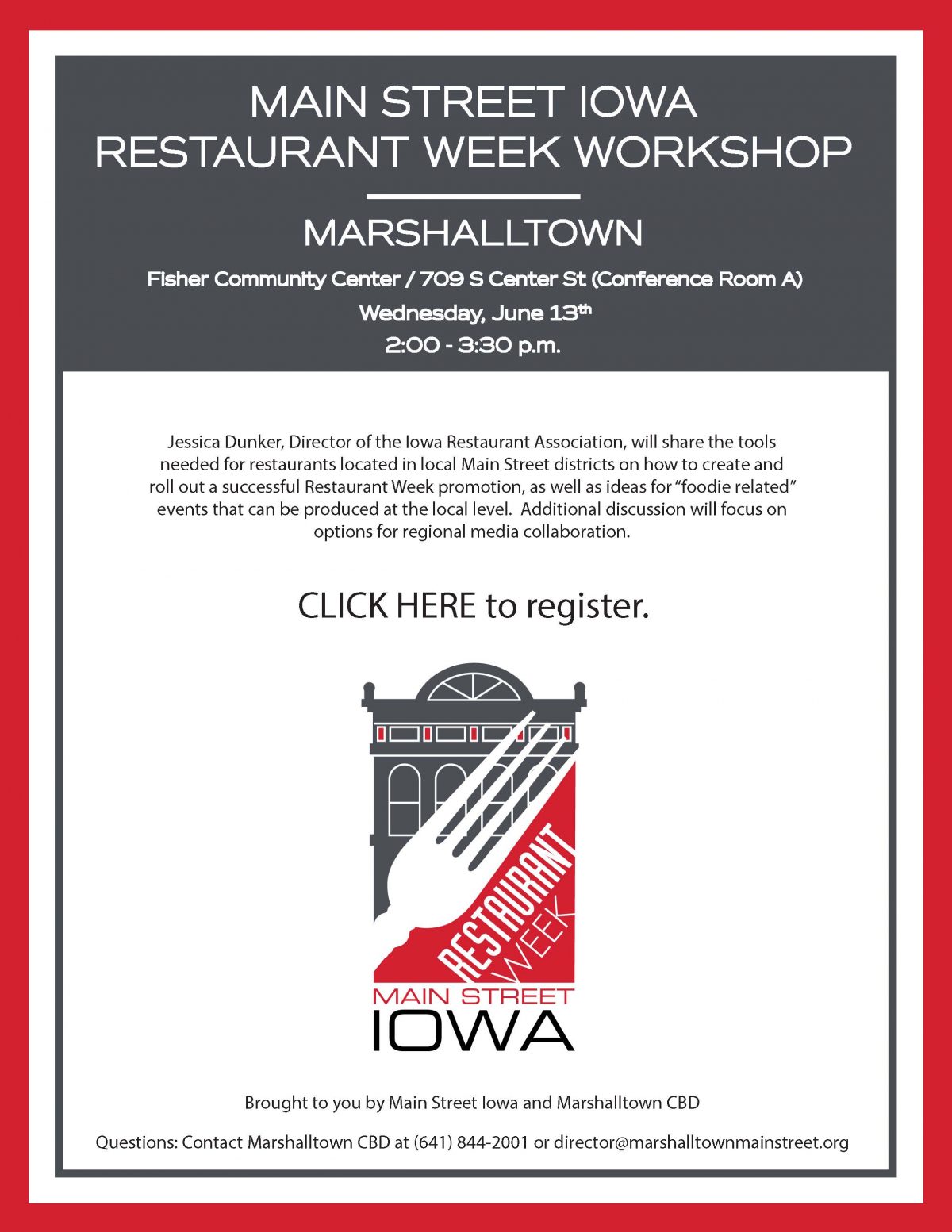 Restaurant Week is a great chance to get extra traffic into local eateries. This year, the Convention & Visitors Bureau, Central Business District, and Chamber are collaborating to encourage ALL area restaurants to participate in this special promotion.
A workshop full of ideas to generate additional business during Restaurant Week is planned for Wednesday, June 13 at 2:00 p.m. at Fisher Community Center, 709 South Center Street. There is no charge to attend the workshop, but registration is requested. Sign up online at surveymonkey.com/r/restaurantworkshops or register by calling 641-753-6645.
Workshop speakers include Terry Poe Buschkamp, Promotions Specialist – Main Street Iowa, and Jessica Dunker, Director of the Iowa Restaurant Association. They will share the tools needed for owners and managers to create and roll out a successful Restaurant Week promotion, as well as ideas for local "foodie related" events. Additional discussion will focus on options for regional media collaboration.