Photographer David Ottenstein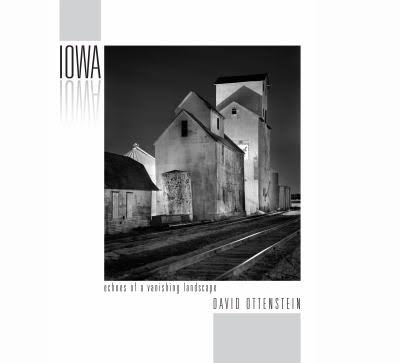 David Ottenstein, photographer and author of Iowa: Echoes of a Vanishing Landscape, will give a presentation on Sunday, June 17 at 2:00 p.m. in the Marshalltown Public Library's community meeting rooms.
Ottenstein's presentation will focus on how his latest project, Iowa: Echoes of a Vanishing Landscape, came about as well as showing photographs from the project. He will also talk about how he chose Iowa for his project and how he came to spend thirteen years photographing the Iowa countryside. There will be time after the presentation for attendees to ask questions.
David grew up in the small Pennsylvania town of State College where, at 14 years old, he picked up a camera and was immediately hooked. He received a degree from Yale University in 1982 in American Studies with a concentration in Photography. David Ottenstein has worked as a free-lance photographer in New Haven, CT since 1982 and is a member of the Professional Photographers of America.
David's strong interest in American history and culture is reflected in his fine art/documentary work. This interest has led him to photograph interiors of decaying industrial buildings in the northeast U.S., to the Midwest, and more recently, to the mountains and Great Plains of the American West. Photographs from these projects are part of the Western Americana Collection at Yale University's Beinecke Library, the Permanent Collection of Grinnell College in Grinnell, Iowa, and the Nelson-Atkins Museum of American Art, Kansas City, Missouri, among others.
For more information about the presentation, please call the library's Information Desk at 641-754-5738 ext. 4.