Music at the Meadery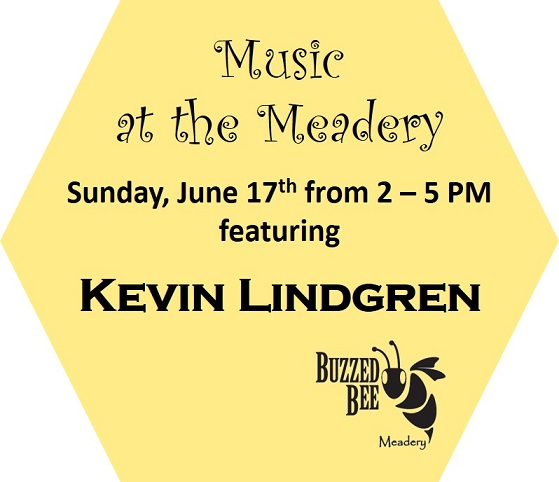 We are excited to welcome Kevin Lindgren to the Meadery on Father's Day, June 17th. Kevin will be playing from 2-5 PM on Sunday, June17th. Bring the Dad in your life, friends and family and join us for a relaxing afternoon at the Meadery.
Be sure to check out Kevin Lindgren Music on Facebook.
Important things to remember.
– The entire family is welcome at the Meadery, but you must be 21 to drink. Please be prepared to show us your ID.
– Please do not bring in your own alcohol. Iowa State Law prohibits outside alcohol and we like having a license. Sorry but law breakers will be asked to leave.
– You are welcome to bring your own food on site. Occasionally we have a food truck joining us so we encourage you to support them as well.