Marshalltown Strong Shop Local Days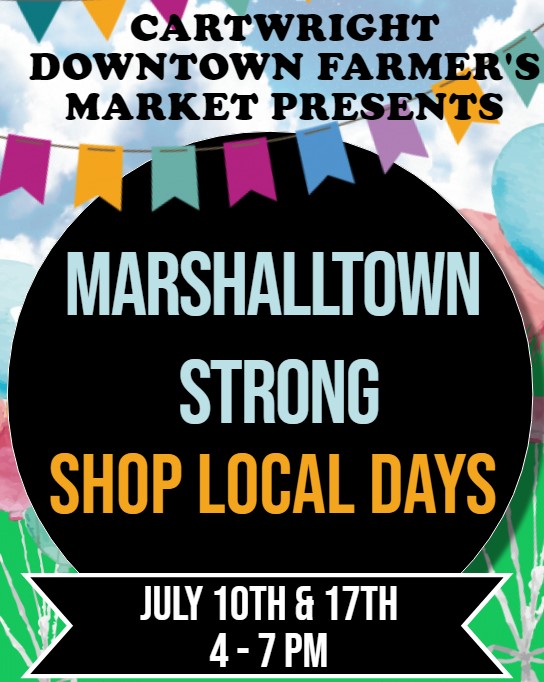 Cartwright Market is Marshalltown's original farmer's market! Since 1985 local producers, bakers and crafters have gathered at Cartwright Pavilion to offer their goods to our community. Not many know that this market's roots actually date back to the mid-70's at the 18th Avenue Sale Barn! Cartwright Market has historically been held every Wednesday evening and Saturday morning, ever since the first market!
Our beloved pavilion survived the July 19th tornado with only a few scars. Some of our vendors were also in the path of the tornado! We all survived and came back stronger than ever this season! Now, we want to help our community do the same!
On July 10th and 17th, we will offer all available spaces to locally owned family and small businesses for FREE! We want our community businesses to come share their products and goods with the community. Everyone is welcome. Some shoppers may be surprised just how many services and products are available in our wonderful hometown!
Come show your love and support for Marshalltown!
Date/Time
Date(s) - Wednesday, July 17, 2019 - Thursday, July 18, 2019
4:00 pm - 7:00 pm
Location
Cartwright Pavilion
Categories