Lynn Cahoon Author Visit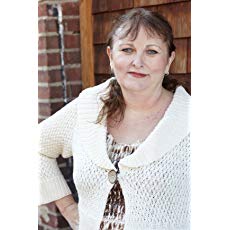 Lynn Cahoon, author of the Cat Latimer, Tourist Trap, and Farm-to-Fork mystery series, will visit the Marshalltown Public Library on Saturday, June 1st at 2:00 p.m. for a book talk and signing in the library's Community Meeting Rooms.
Cahoon will talk about the process of writing her books, answer audience member questions, and then will have her books for sale and signing after the event.
Her newest book is part of the Farm-to-Fork mystery series, entitled "One Potato, Two Potato, Dead". The book follows Angie Turner, whose restaurant, The County Seat, is conveniently located near a first-class farmers market—so her menu is full of fresh ingredients. But a visiting culinary professor has just had a taste of something very unhealthy. . . Angie first meets Daniel Monet at a local mission, where she and her chef-in-training, Hope, are serving barbeque chicken poutine to the homeless. Monet is one of Hope's teachers—but Angie's boyfriend knows him from his youthful days in England. But soon, the bon vivant is no longer vivant. When Monet is found dead, with Hope's prints on the wine glass next to him, it will be Angie who has to sauce out the real killer . . .
The latest book in her Cat Latimer mystery series, "Sconed to Death", will be released on May 28, 2019.
For questions or more information, contact Katie Fink at 641-754-5738 ext. 2