Kids Qualifying Track Meet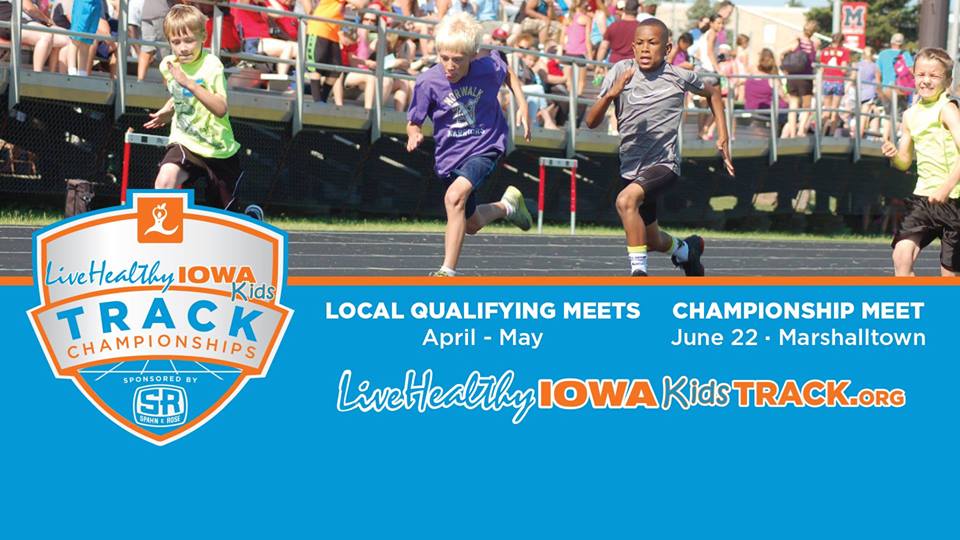 The LHI Kids Track Championships is a FREE Event for kids ages 7 – 14! This is a grassroots track event. No track experience needed! No spikes are allowed and the events are simplified. Field events include a Standing Long Jump and Softball Throw. This is a great way to introduce your child to track and field!
Roughly 38 communities will host a local meet and the winners of each event at each location will advance to the Live Healthy Iowa State Track Championship Meet in Marshalltown on Saturday, June 22!
This is a free event, but all participants must register. Registration opens February 6 and closes May 7.
For specific questions regarding this meet, contact Jenni Hart at jhart@marshalltown-ia.gov or 641.754.5715.
To register, go to https://events.clearthunder.com/LHIKTCREG2019 and select "Marshalltown".
To learn more about the event, go to: https://www.livehealthyiowakids.org/for-athletes/
Date/Time
Date(s) - Wednesday, May 8, 2019
5:00 pm - 8:00 pm
Location
MHS Track & Field
Categories