Iowa's Hidden Treasures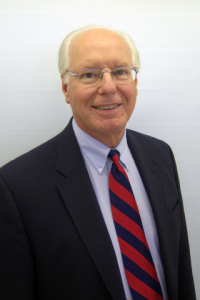 Dan Kaercher, former IPTV host and editor of Midwest Living Magazine, will present a program at the Marshalltown Public Library on Iowa's Hidden Treasures on Sunday, June 23rd at 2:00 p.m. in the library's community meeting rooms.
Want to explore more of what the state of Iowa has to offer this summer? Dan Kaercher, retired Editor-in-Chief of Midwest Living Magazine and former Iowa Public Television host, spent years traveling in almost every one of Iowa's 99 counties in search of close-to-home attractions and getaways to share with his loyal readers and viewers. Historic sites, parks, natural wonders, quaint small towns, big-city attractions, museums and eateries galore: you'll be amazed to learn what surprises await right in your own backyard: Iowa. This informative and humorous program is Dan's most popular and has been well-received by varied audiences in all types of communities and settings in every corner of the state.
Dan Kaercher is the retired founding editor-in-chief of Midwest Living Magazine and host of "Iowa's Simple Pleasures" and other travel-related programs aired on Iowa Public Television and other public television stations nationally. A native of Council Bluffs, he graduated from the University of Nebraska at Omaha, majoring in journalism. During his extensive, award-winning media career at Meredith Corporation in Des Moines, Dan served as a writer and editor for such publications as Better Homes and Gardens, WOOD magazine and BH&G Special Interest Publications. He spent 21 years as founding editor-in-chief of Midwest Living Magazine, published by Meredith. The popular regional publication focuses primarily on travel, food, home and garden information for readers in the 12 Midwest states ranging from Nebraska to Ohio, Michigan to Kansas (with Iowa at the heart of it all). Dan also hosted Midwest Living Radio Magazine, which aired on more than 100 stations in the region. He is the author of three books about the Midwest and Iowa: Best of the Midwest, Taste of the Midwest, and Parklands of the Midwest. Long a popular public speaker, Dan now spends his time primarily in Urbandale and Spirit Lake with his wife, Julie, their two children and two grandchildren.
This event is free and open to the public. For more information, contact the library's Information Desk at 641-754-5738 ext. 4.