Iowa Ranch Horse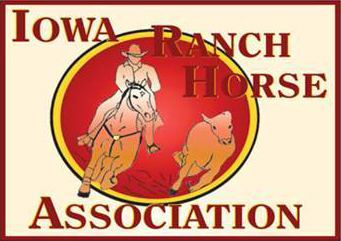 The Iowa Ranch Horse Association is a group of horse enthusiasts looking to enjoy their horses in an entirely different type of competitive atmosphere.
Never been to a Ranch Horse competition? No problem!
IRHA frequently holds clinics to give newcomers a chance to get their hooves wet before diving into competition.
BUT…IRHA is about much more than just competing…
IRHA members take pride in their association. You don't have to compete in the shows to be considered a "real" member. In fact, you don't even have to own a horse! The organization is dedicated to promoting well-broke, reliable working horses…and the members share a love for that true equine athlete. It's a great group of friendly people, excited about their horses and their association!
Come on in and see what we're all about! Please contact Jackie Hatfield for further details or questions 515-851-8804 or J_Hatfield05@hotmail.com