Iowa History 101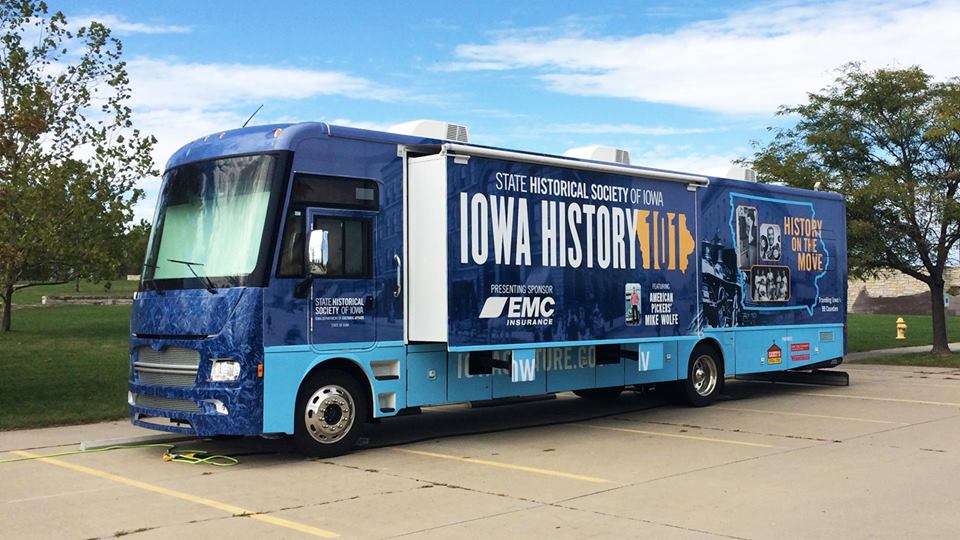 Iowa History 101 explores the history of Iowans at home, work and play –  and how that shapes who we are today. Like a visit to your grandparents' attic, this exhibition unpacks the stories of Iowa's past with dozens of artifacts from the State Historical Museum of Iowa's collection.
The Iowa History 101 mobile museum is part of a trio of new exhibitions that digs into the bedrock stories that every Iowan should know: bit.ly/2gy2XUG
Hours
May 19 – 10:00 a.m.-3:00 p.m.
Dates and times are subject to change. Before you go, check the website for the most current dates and times. View the full History on the Move calendar: bit.ly/2o1rxFI