Iowa Artist Fellows in Marshalltown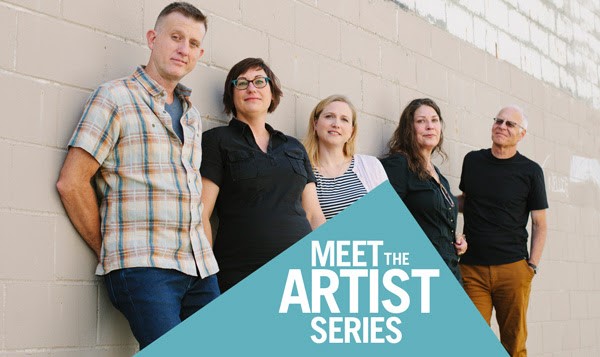 We are excited to invite you to join the Iowa Artist Fellows in Marshalltown hosted by the Marshall County Arts & Culture Alliance on Thursday, April 23 from 5:30-7:30PM at the Orpheum Black Box Theater. More details coming soon so for now SAVE THE DATE! The event is free to the public.
5:30 PM Artist Talks Begin
6:30 PM Public Reception
Light appetizers and beverages provided.
• Ange Altenhofen is a sculptor, performance artist, costume designer and illustrator diagnosed with a degenerative eye condition whose artwork considers how blind people experience art and process visual information.
• Scott Bradley is an Iowa-born writer, performer and stage director, whose work includes We Three Lizas (book/lyrics), Alien Queen, Carpenters Halloween, Mollywood, Tran: The Atari Musical, and regular cabaret engagements.
• Matthew Kluber's work explores the realm between the physical world and the virtual world, illuminating traditional paintings with digital projections that enliven the works with an element of time and code-derived content.
• Rachel Merrill is an interdisciplinary artist exploring themes of spectacle, American sports and competition as they relate to motherhood and the feminine.
• Amenda Tate is a visual artist who works in the intersection between painting and science, using the robotic painting device "Manibus" to address identity, individuality, longevity and the culture of social interaction in a digital era.