Chuck Long Presentation & Book Signing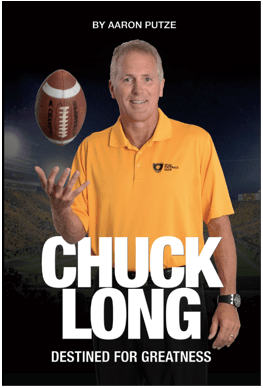 Chuck Long, former Iowa Hawkeye and NFL quarterback, will be at the Marshalltown Public Library on Saturday, June 2 at 2:00 p.m. for a presentation and signing of the book "Chuck Long: Destined for Greatness".
Chuck Long will share stories of his boyhood home in Wheaton, Ill., his time as an Iowa Hawkeye playing for coach Hayden Fry, his years in the NFL and what he enjoys most about his current roles as Big Ten Network analyst and CEO of the Iowa Sports Foundation. Aaron Putze, Destined for Greatness author, will join him for stories and Q&A.
Copies of the book will be available for sale (softcover $18, hardcover $30) and signing, just in time for Father's Day. Chuck will also join in photos and sign one additional item for each book purchased.