Accents on Entertaining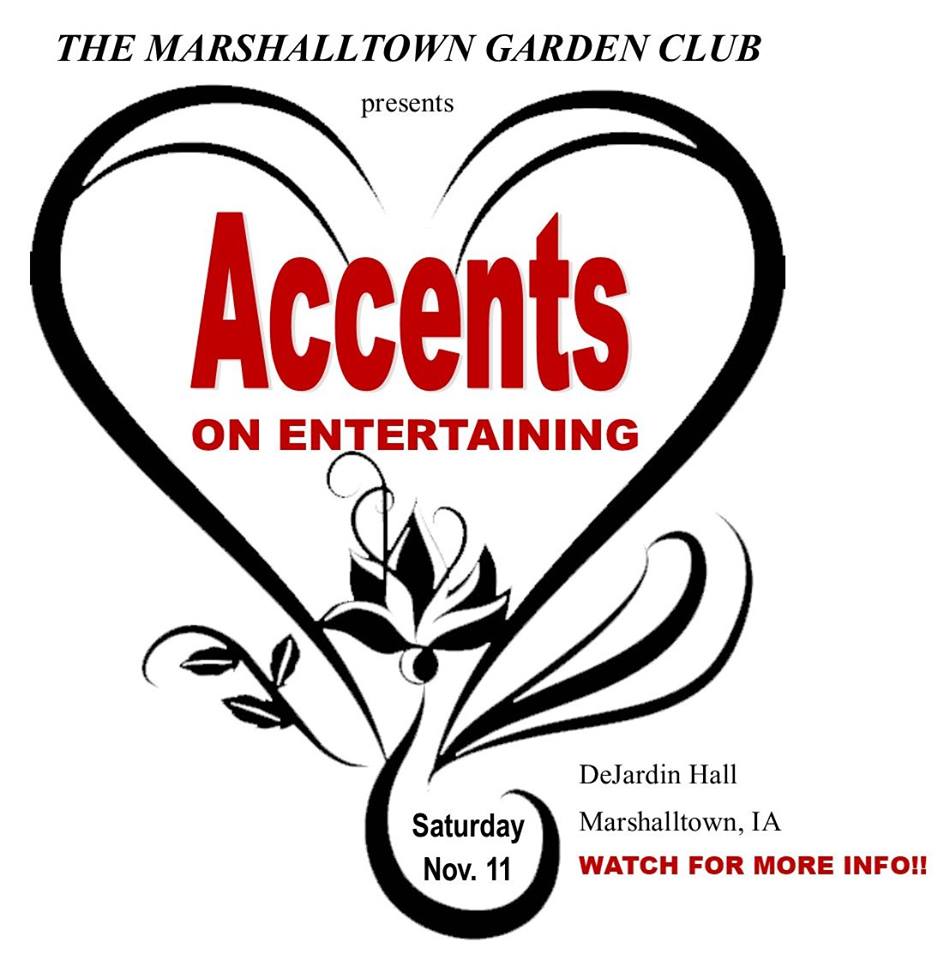 We're "Accenting Entertainment" at our Annual Brunch . . .
WHO: Marshalltown Garden Club
WHAT: Accents on Entertaining annual brunch
Doors open at 9:30 a.m. with meal served at 10:30
Program to follow!
WHEN: Saturday, November 11, 2017
WHERE: DeJardin Hall, 3702 South Center Street
Mark your calendars, gather up a group of friends and enjoy a delightful morning that will feature beautifully decorated tables, gads of goodies, a delicious hot brunch and a special guest speaker.
Tickets are $20 per person and include a Friday evening preview of the gorgeous tables from 6-8 p.m. Contact Carolyn at 641-752-7298 or any club member.
Preview-only passes may be purchased for $3 at the door; light refreshments will be available.