Oktemberfest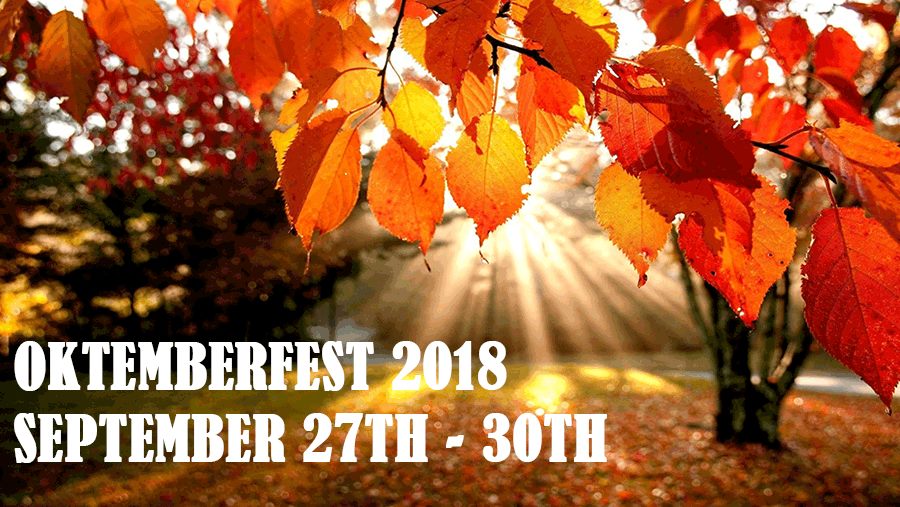 This years Oktemberfest will be held at the Central Iowa Fairgrounds. The new location is sponsored by the Central Iowa Fair Association!

New theme: Marshalltownstrong!
Thursday, September 27
5:00 – 9:00pm: Gopher State Carnival NEW to Marshalltown! TWO additional hours!
Wristbands $20.00
5:00 – 8:00pm: Game Truck Video Game Semi will be pulled up on ground to experience 36+ of the latest and greatest videos games!!
5:15 – 5:45pm: Little Miss & Mr. Registration open to all area 1st and 2nd Graders at the Registration Table
5:15 – 7:00pm: Free ¼ mile Kids Fun Run and $5.00 1K Color Blaze Registration at the Registration Table.
Inside Activity Building:
5:00 – 6:00pm: Big Wheel Races for ages 8 and under
5:00 – 6:00pm: Hot Shot Basketball for ages 7 and over
Outside Kids Activities for All Ages:
5:00– 6:00pm: Giant Parachute for ages 7 and above and the Big Parachute for ages 6 and under with the Marshalltown YMCA-YWCA
5:00– 7:00pm: Kingdom Clown Balloon Animals
5:00– 7:00pm: Xtreme Dance hosts Face Painting
5:00– 7:00pm: Hula Hoop Lessons with Sparkle Hoops Dance
5:00– 7:00pm: Kids Playground Equipment and Sand Box located on the Central Iowa Fair Grounds
Main Stage:
5:00pm: National Anthem: Melia Clark
5:15pm: Welcome: Emcee Melia Clark
5:15-5:30pm: **Stage Break**
5:30-6:00pm: Zumba Kids with Karen Gale from Marshalltown Park and Rec
6:00-6:15pm: Crowning of Little Miss & Mr. Oktemberfest!
Guest Emcee: Kyle Martin in his snazzy suit!
6:15-6:30pm: **Stage Break**
6:30-7:00pm: CrAzY Family Dance off! Who's got the sweetest moves under your roof?
7:00-9:00pm: Teen Dance Party! D.J. by HRB Productions
**Thursday Night Activities Sponsored by the Marshalltown Development Foundation**
Friday, September 28
4pm: Carnival
5:00pm: National Anthem: Don Davis
5 -6:00pm: Car Show Registration- East Entrance
5 – 9:00pm: Merchants and Craft Show
5 – 9:00pm: Food Vendors
5 – 8:00pm: Classic Car Show (Motorcycles Welcome)
5 – 10:00pm: Beer Sales
5:30 – 7:30pm: Live Music- Brazilian 2wins
8 – 10:00pm: Live Music- Dirty Rotten Scoundrels
8pm: Classic Car Show Awards
Saturday, September 29
8am – 5pm: Merchant and Craft Show
9am – 8pm: Food Vendors
10am: Oktemberfest Grand Parade
(Route= Parade will travel down Olive Street from 7th avenue to 17th avenue)
10am – 11pm: Carnival
1pm: Kids Fun Run
1pm: Marshalltown Area Tumblers (MAT)
1pm: Color Run
1 – 1:20pm: Live Music- Marshalltown Women's Chorus
1 – 11pm: Beer Sales
1:30 – 3:30pm: Kingdom Klowns
1:30 – 2:00pm: Live Music- Buz Owen
2 – 4:00pm: Car Hop Registration- East Entrance
2:30 – 3:30pm: Live Music- Stutterin' Jimmy and the Goosebumps
4pm: Car Hop
4:00 – 5:00pm: Live Music- Crystal City
5:30 – 7:00pm: Live Music- MRB (Mary Runyan Band)
7:30 – 11:00pm: Live Music- Saved by the 90's

Sunday, September 30
12 – 5pm: Food Vendors
12 – 5pm: Beer Sales
12 – 5pm: Carnival
There are several other activities planned for adults and children.  Check out their Facebook page for all the details www.facebook.com/Oktemberfest or their website at http://www.oktemberfest.com
Come and join in on the fun!