About Economic Development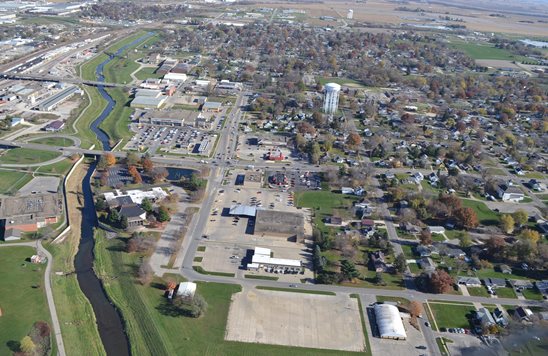 Marshall Economic Development (MED) provides a unified voice promoting Marshall County economic development. A public-private partnership offering services to clients throughout the county, MED is governed by a 15-member Board of Directors representing finance, real-estate, utilities, government and industry sectors.
Since its inception in the early 1990s, MED has assisted companies in creating more than 2,000 jobs and has spurred capital investment of more than $1.2 billion.
Services
Site Location/Selection Assistance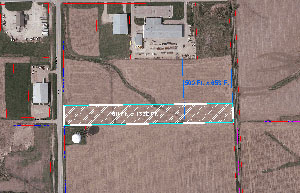 For business expansion, MED provides quick, accurate information essential to site location decisions. Recognizing the priority of reliable and comprehensive data to site selectors and business decision makers, MED integrates the International Economic Development Council (IEDC) Data Standards into available property and data pages.
Financial Packaging Assistance
Through partnerships and relationships, MED assists businesses with filling the financing gap. MED connects clients with local lenders and strategic partners devoted to seeing the business community prosper. MED also maintains an internal revolving loan fund for gap financing of area startups.
Permitting Assistance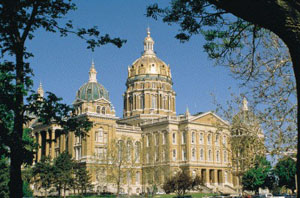 Extensive project experience enables MED to work closely with local, state and federal departments who issue facility construction and new business operation permits.
Energy Efficiency Opportunities
In today's market, energy efficiency is critical to the bottom line. MED connects area industries and businesses with partner utilities to provide access to both capital and rebates promoting energy efficiency.
Community Development Projects
MED is committed to the success of community improvement and investment projects, recognizing that quality of life is important for area industries and their employees.
To learn more about opportunities for your business/organization in the Marshall County area or to discuss ways MED can assist your project, please contact our office.
MED Board of Directors
Matt Garber, Clapsaddle-Garber Associates, Inc.
Chair
Steve Sincox, Marshalltown Water Works
Vice Chair
Paul Beals, Independent Insurance Services
Secretary
Curt Hoff, United Bank & Trust NA
Treasurer
Mary Wertzberger, RACOM Corporation
Past Chair
Mike Fitzgerald, Lennox Industries
Chamber Chair
Bryan Amundson, Heart of Iowa Communications
Ellen Bergman, Bergman CPA Tax & Accounting
Miguel Gutierrez, Lennox Industries
Mayor Jim Lowrance, City of Marshalltown
Steven Shupp, Alliant Energy
Dave Thompson, Marshall County Supervisors
Steve Valbracht, Marshalltown Aviation, Inc.
Ex-Officio
Vice Chancellor Jacque Goodman, IVCE
State Representative Mark Smith
Marshalltown City Administrator Jessica Kinser
Staff
David Barajas, Jr.
CEO, Marshalltown Regional Partnership
Thomas L. Diemerly
Executive Director
Contact Us